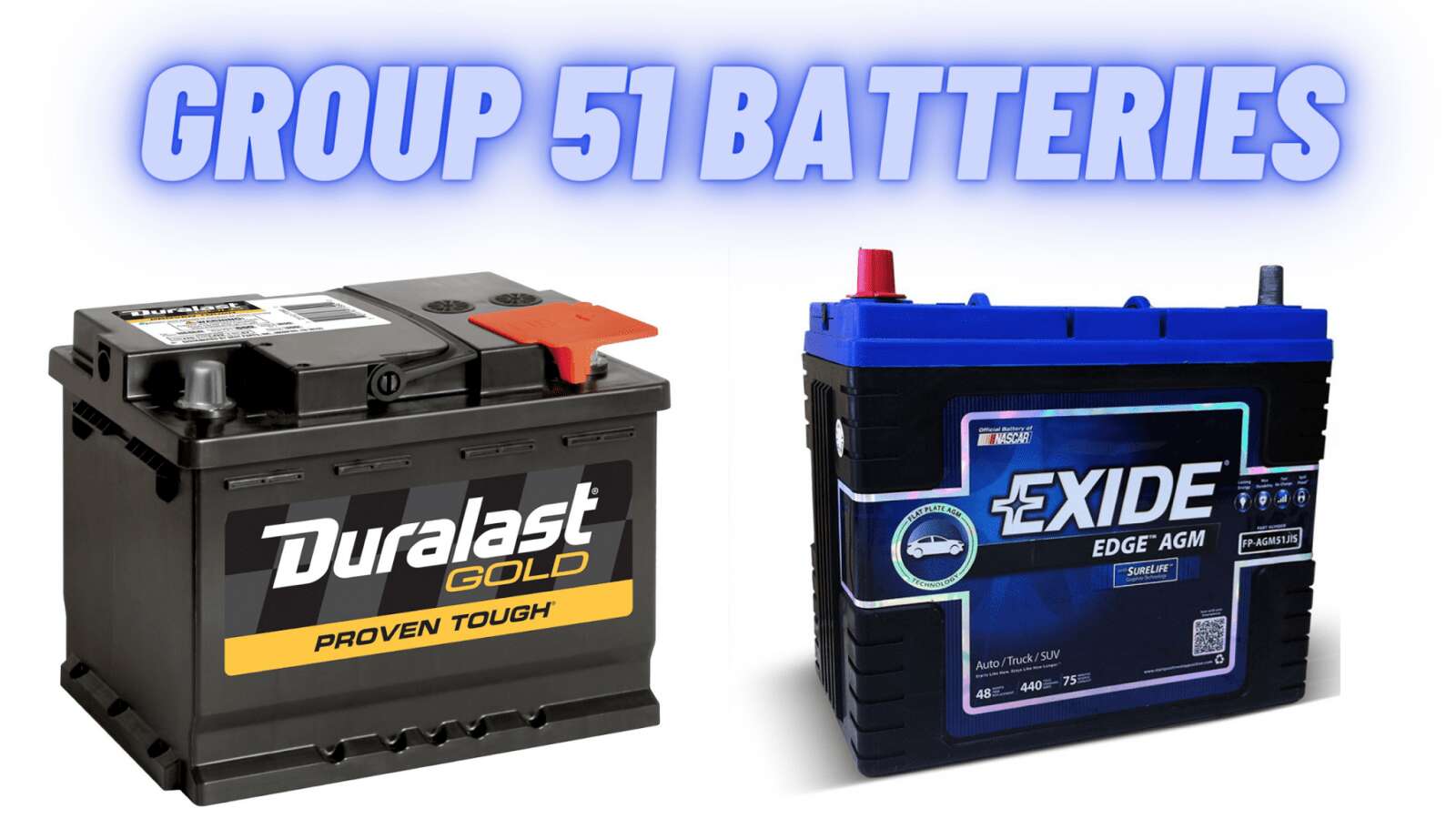 Getting a new battery can be stressful due to so many different types of batteries that are available. It can make someone's head spin-off. However, group 51 batteries are one of the most popular group battery sizes that you can get.
The BCI measures the group 51 batteries to be about 9.3 inches in length x 5.0 inches in width x 8.75 inches in height. Here you will find the Top 6 group 51 batteries you can buy.
Best Group 51 battery
The list includes:
---
---
What makes the Optima 8071-167 D51 battery different from other groups 51 batteries is that this battery uses Spiral Cell technology.
Within the battery, it contains spiral cells made up of two pure lead plates coated in the lead oxide. One of these plates is positive while the other is negative, making the battery of the vehicle clean, safe, and has a strong power source that protects you and the vehicle.
In terms of maintenance, this group 51 battery does not require much of it. It has 15 times the vibrational resistance of a normal battery.
This batter has a spill-proof system, so you won't get any acid spills or corrosion. The battery is also able to charge faster than its competitors.
You will be able to use this battery in any type of season due to its low self-discharge rate, and it also performs well in subzero temperatures.
With the use of higher electrical loads, this battery is very useful for vehicles that require a lot of electrical power. Such as racing cars, drag racing cars, diesel-powered vehicles, and vehicles with inverters and winches.
Specifications Include:
SpiralCell design
Voltage: 12V
Weight: 26 lbs
Dimensions: 9.3 x 5.1 x 8.9 inches
CCA: 450 A
Reserve Capacity: 66 mins
Made in the USA
Warranty: 12 months
---
---
The ACDelco ACDB24R has one of the best spill-proof design in the market, which makes the battery very durable over time, and it can last you a long time. Normally this battery was specifically designed for the Toyota Prius, but it is still able to take care of the power needs of other vehicles that are compatible with group 51 batteries.
The battery is able to provide you with up to three times as much power compared to normal conventional batteries. This is due to the valve-regulated recombinant technology that is found within the battery.
ACDelco battery features a calcium negative and positive type battery that comes with a pressurized valve making it lead-proof. Due to this, the battery's build quality is excellent and keeps you and those who ride with you safe.
Another plus side about this battery is that it's super easy to install. This helps you save some money rather than going to your mechanic or dealership and have them charge you an arm and a leg to install the battery.
Specifications Include:
AGM design
Voltage: 12V
Weight: 27.3 lbs
Dimensions: 9.1 x 4.8 x 8.7 inches
CCA: 500 A
Capacity: 47 Ah
Reserve Capacity: 85 mins
Made in the USA
Warranty: 24 months
---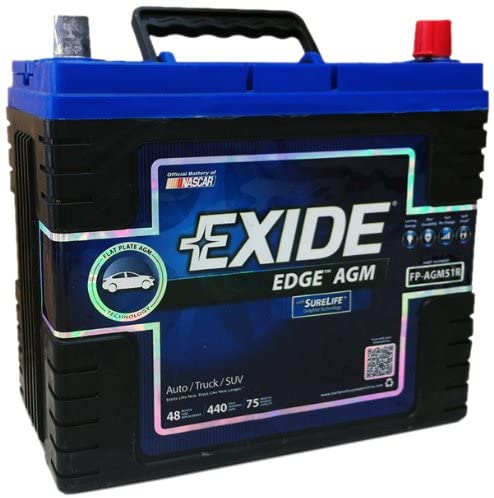 ---
The Exide Edge FP-AGM51R has SureLife Graphite Technology that helps the battery use its maximum power, and therefore, it can perform at the highest level it can.
With its reliability, the battery will handle the daily task it needs for your vehicle. The battery also features AGM technology that prevents any type of spillage of the liquid inside the battery.
Specifications Include:
AGM design
Weight: 33 lbs
Dimensions: 9.3 x 4.9 x 8.7 inches
CCA: 440 A
Capacity: 47 Ah
Reserve Capacity: 75 mins
Made in the USA
Warranty: 30 months
---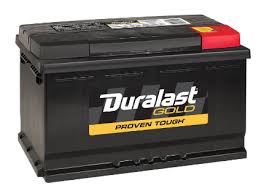 ---
Duralast is a company that offers and guarantees a maximum of cold-cranking Amps and reserve capacity.
The battery can handle itself in extreme conditions, including the cold. The Duralast Gold Battery has an impact resistance that reduces damage due to vibration or when the vehicle is in use.
Specification Include:
Weight: 27.81 LBS
3-year warranty
625 Cranking Amps
85 Reserve Capacity
Battery Voltage: 12
Cold Cranking Amps: 500
---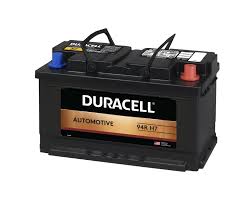 ---
This group 51battery is a state-of-the-art battery that can handle all weather conditions. Duracell classifies this battery as an ultra-premium performance battery, and they are not wrong.
The battery will give you the power you need for your vehicle to keep on running in almost any situation.
Duracell Automotive Battery fits vehicle brands such as Nissan, Honda, Mazda, and other Japanese manufactures.
Specifications Include:
Battery electrolyte composition: Acid
Battery end type: Top post
Battery purpose: Starting lighting instrumentation
BCI group size: 51
CA at 32 degrees F: 555
CCA at 0 degrees F: 450
Freight class: 65
Polarity: Left positive
Reserve capacity: 70
Terminal type: DIN
Volts: 12
---
---
With the Delphi BU9051P MaxStart, this group 51 battery will take care of your electronic needs. This battery covers a wide range of cold-cranking power and has a high reserve capacity as well.
The Delphi AMG battery can provide superior vibration and corrosion resistance, high cycle life, and can provide maximum power.
Specifications Include:
Weight: 29.5 pounds
Dimensions: 9 x 7.7 x 4.8 inches
Voltage: 12 Volts
Related articles