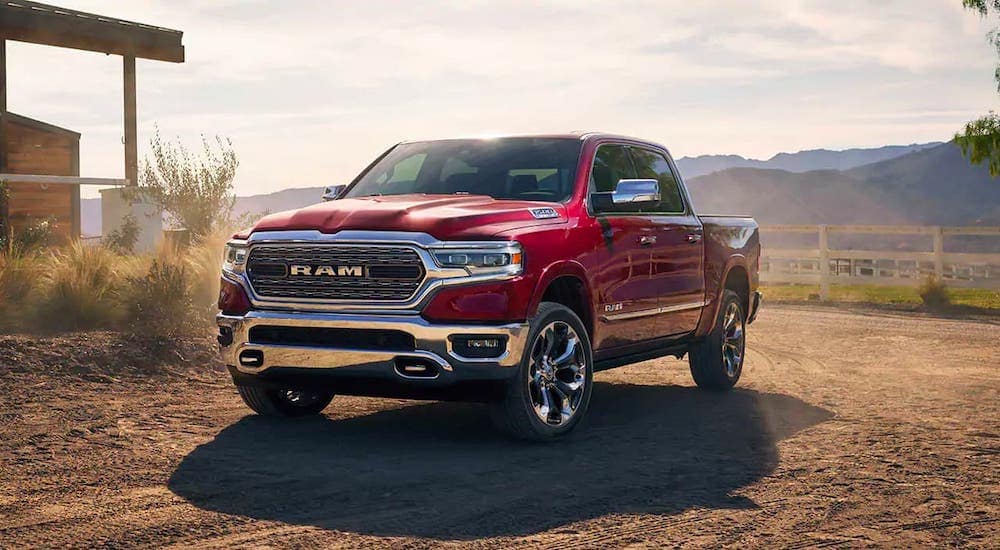 It is not necessary to emphasize the importance of your truck battery. Just try and imagine all the beautiful things your truck can do for you when everything is running well. Without a good battery, you can kiss all things moves goodbye. Sadly, batteries do not last forever. The silver lining is that you can easily replace your truck battery. We use the word "easily" because you could be on your bed on a Friday night and order the best (or the worst) batteries out there. So, what's the best battery for Dodge Ram 1500?
If you own Dodge Ram 1500, your ride is one of the most popular truck series ever made, and it was launched first in 1981. Currently, the Dodge ram is in its 5th generation. Because of its high-quality performance and strength, the truck has won several awards since its production.
This article will take you on a little journey, showing you our list of the best batteries for your Dodge ram truck. Before choosing a battery, all you need to do is to ensure that it is compatible with your Vehicle's model, so you do not do more harm than good.
Fun fact: The average lifecycle of a vehicle's battery is between three and five years. This range is dependent on many factors that can either lengthen or shorten this expected duration:
Average air temperatures
Efficacy of the Vehicle's charging system
Possible dirt, grease, and building of corrosion on the battery
Your driving habits
Usually, our batteries last longer in colder weather while the heat harms our batteries. You see, hot temperatures cause more chemical activity inside the battery, which can quickly evaporate battery fluid. In a case where your alternator is in bad condition or has a faulty diode, this could impact current flow, causing your battery to discharge faster. The presence of dirt and grease on the surface also drains your battery's power. Corrosion, on the other hand, affects the flow of electric current.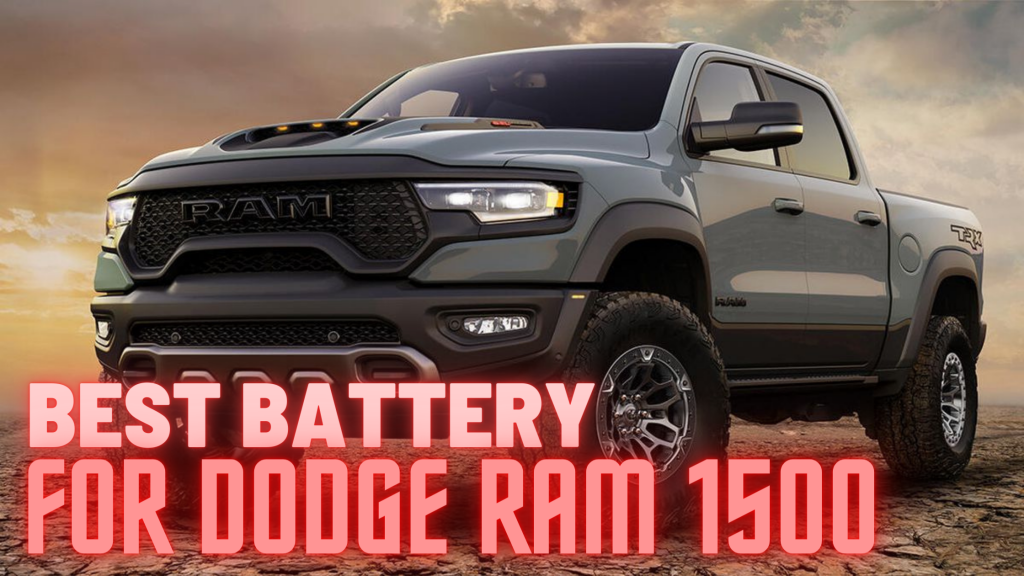 You might be wondering why your driving habits affect your battery's lifecycle. The use of vehicle accessories and frequently power-cycling of the engine can drain a lot of power from your battery. Charging your phone won't make much of a difference, but plugging in devices that draw a lot of power, such as lights, coolers, and vacuum cleaners, may sap the life out of your battery.
Now, let's have a look at the list of the best batteries.
Picking the best battery for Dodge Ram 1500
The advantage of purchasing this automotive battery is that it provides the extra performance and a unique deep-cycling capability for your truck's needs; especially when you have a lot of accessories in it like running lights, winches, hydraulics or big stereo. Many people use this for their Dodge Ram 1500. One of the reviews on Amazon says: "Using this in a 1996 Dodge Ram 1500. I know I'm old because when my old battery stopped accepting a charge I said "but I just bought this" I did, in Jan 2013 … 7 years ago."
"I run Yellow Tops on everything, even my Arctic Cat 700 Diesel ATV!" said another man on Dodge Ram Forum and the other one added:
"I really like how long these yellow batteries last. Would you believe the first one lasted 15 years? So here we go again!"
"I put Yellow Tops in both of my 05 Dodges. When I traded in my Ram 12 years later, it had 276,000 miles and my Magnum RT has 365,000 miles, they both started fine."
Because of experiences and the quality, we can say that Optima Yellow Top is the best battery for Dodge Ram 1500.
---
This locomotive battery has a high-density negative paste, improving performance and increasing the battery's life. The enhanced life alloy also means an increased lifespan and improvement in performance. The ACDelco AGM range represents the very best in advanced battery technology, they have high cycling capabilities and are necessary for 'start/stop' vehicle applications.
"I've seen them last as long as 7 years in 24/7 duty which to me is quite impressive considering that they're maintenance free. I live in the high desert of NM, about 3200 feet above sea level" was one of the reviews for this battery.
---
The Odyssey 34R-PC1500T Automotive and LTV Battery can deliver huge amounts of starting power and rapid recovery rate. It is also equipped with amazing deep cycling capability, which your truck needs. The battery is designed for both emergency situations and your daily runs.
PC1500T is probably the best bang for the buck for your Dodge Ram 1500. You'll probably need it to work on a range of temperature, so the good news is that this battery can operate at temperatures ranging from -40°F to 104°F. The company states that PC1500T has twice the overall power and three times the life of conventional batteries and the feedback from the customers was also excellent.
---
This locomotive battery boasts high cycling and charge-reception ability that is necessary to start or stop a vehicle. The Absorbed Glass Mat design (AGM technology) prevents spilling and leaking of fluid, unlike other conventional batteries. Like all batteries with AGM designs, the electrolyte is held in the glass mat separator, unlike other batteries where the fluid can flow freely within each cell. For some people this is the best battery for Dodge Ram 1500.
"Purchased this battery for my 2016 RAM 1500 to replace the original battery which wouldn't start my truck with the keyfob after the truck sat for a few days. Pleased with purchase at this stage. AGM Batteries are the way to go" was one of the reviews on Amazon for this battery and we added a few more:
"Put this battery in my Dodge Ram 1500. Works great with lots of power."
"I currently have this battery in my Dodge Ram. It is almost for years old and still going strong. Highly recommend."
---
Optima gave this battery a reserve capacity of 100 minutes. This ensures constant performance and also provides an optimal starting power even in extreme weather. The battery is also resistant to pointless vibration, which enhances durability.
---
This is one of the best high-performance batteries and among best batteries for Ram 1500. It's got high power output, it is capable of jolting 4,000 Watts, also has massive reserve capacity and it can mount in almost any position. It's a bit heavy at 48 pounds and it can be rather expensive. If you can buy it with a discount, then there is no reason not to buy it.
---
This Delphi BU9078DT MaxStart has protracted cold-cranking amps for delivering power. This means more power for our hugely demanding electronics. It is also vibration-resistant, as others on this list. That's why it entered the battle for the best battery for Dodge Ram 1500.
---
Spot the AGM on the description. This translates to high CCA and RC ratings with the CCAs to ensure that your truck starts when you want it to. The RCs help runs power accessories including, your heated seats (if you have one installed), power windows, and DVD players. This battery also promises a prolonged life and resistance to vibrations.
---
This locomotive battery is made to give you a high-power cranking ability even in bad weather conditions, and the battery is great for heavy use by trucks. It is leak-proof with high power and starting ability. The battery has a Spiral Cell design, which provides a strong and clean power source and ensures safety and reliability.
---
This is a good battery for the Dodge Ram 1500 Pickup. It has Lead AGM Technology that delivers great CCA ratings and reserve capacity. This technology ensures a quick starting time, and the battery is capable of being cycled more than 400 times to 80 percent depth of discharge.
---
Conclusion
That's the end of our tell-all about the best battery picks for your beloved pickup truck. We hope that the article has helped you make your choice and that you found the best battery for Dodge Ram 1500.
Related articles